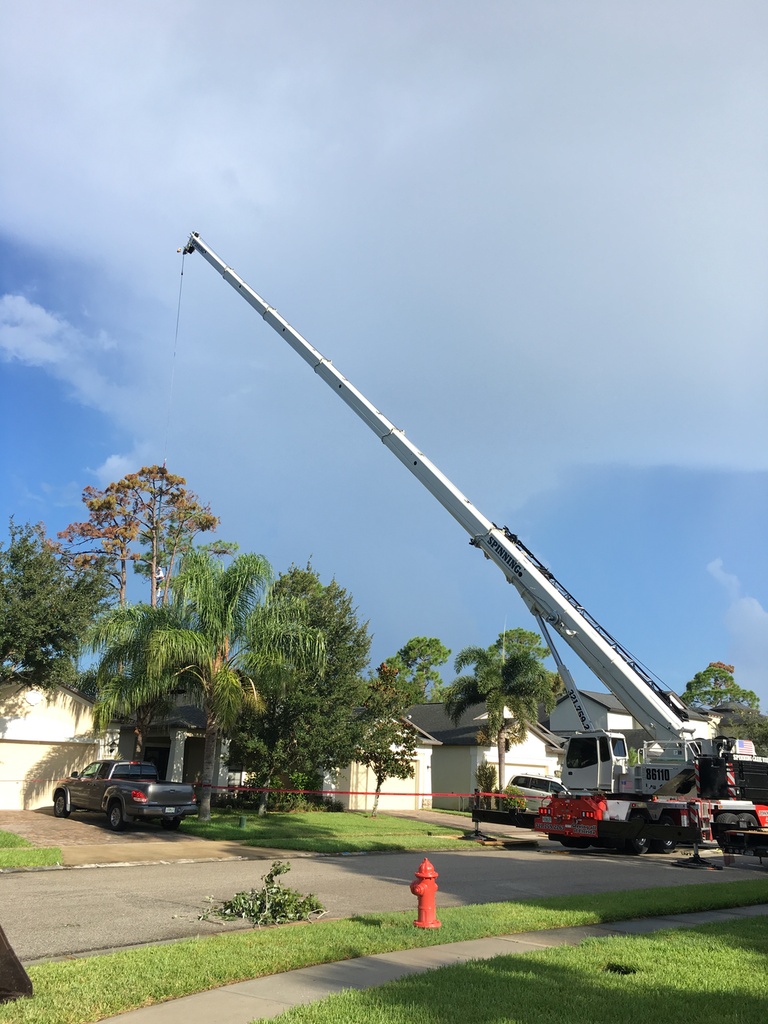 Our team is highly skilled in removing hazardous trees over roofs or any structure with absolutely no damage. Certain circumstances do require a crane for removal, we have the ability and training to implement this tool and work closely with a local crane company. We have also invested in the best equipment possible to provide a safe work environment and complete jobs in a timely manner.
Many times we've had customers tell us they did not feel comfortable with their previous tree contractor, or the contractor walked away from the job when called for a quote, or simply never returned their call. This is where Superior Tree will step in, assess the situation, and develop a plan of action based on the customers goals. When you have a large tree that needs to be removed from your property, look to Superior Tree Service for this specialized service.
We proudly service Melbourne, Palm Bay, West Melbourne, Malabar, Grant- Valkaria, Sebastian, Melbourne Beach, Indialantic, Satellite Beach, Suntree, Rockledge, Viera, Cocoa, Port St. John, Titusville, and surrounding areas. We are also available 24hrs a day for emergency service.
Contact us for a quote today.
Video