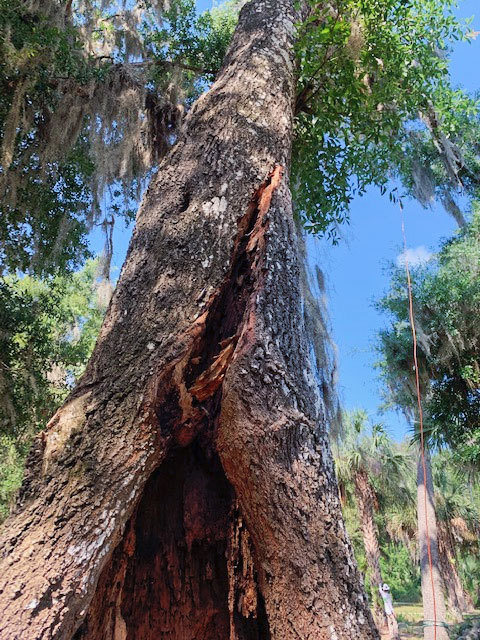 As a certified arborist company, Superior Tree offers risk assessment of trees on your property. We preform tree risk assessments to provide education, protect property, and people. Correct knowledge of your trees can help maintain them and offset future problems. An arborist can determine the type of tree and possible flaws associated and make recommendations. We will always present you with the facts and work to a solution that is customer chosen. Many questions we encounter are regarding trees on neighboring properties. A dead, unhealthy, hazardous, or encroaching tree from a neighboring property is huge problem. We can guide you these legalities and help to mitigate impending risk.
A testament to our preventative maintenance was displayed recently during back to back hurricanes Matthew and Irma. Our regular service customers had very minor tree damage on their property. Ninety percent of our service work following the storm was new customer related. Our dedication to a successful and safe property is the definition of risk management.
We proudly serve Brevard County Florida, including Melbourne, Palm Bay, Viera and Suntree. Contact us today to schedule a quote.