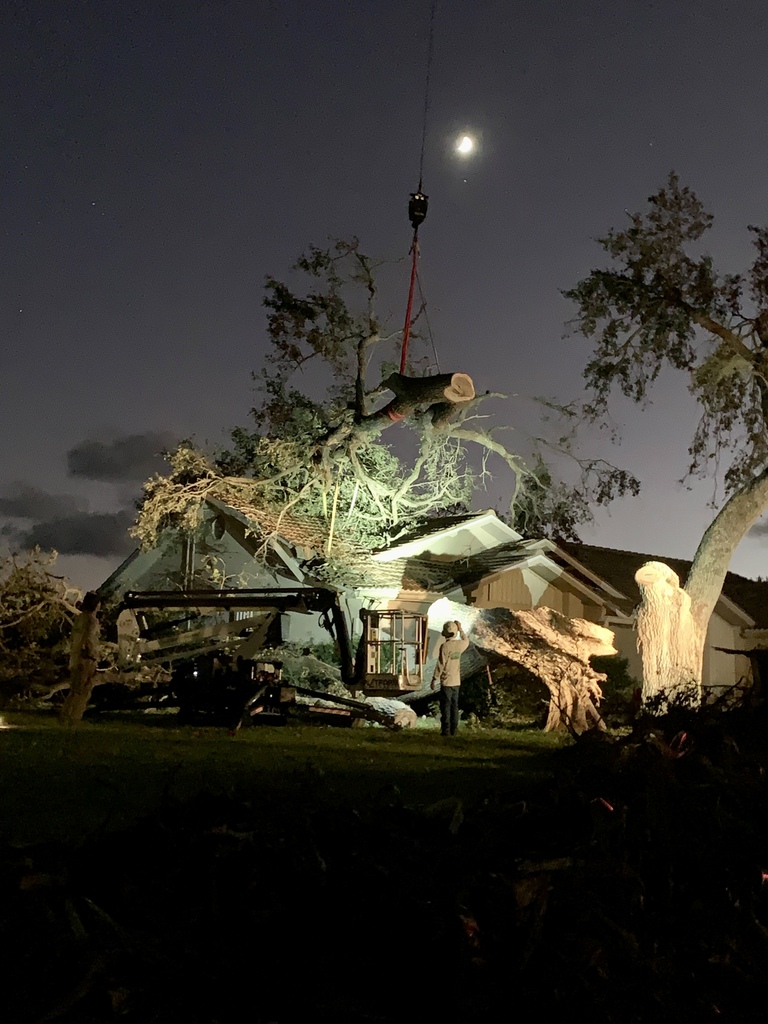 Emergency Tree Removal
Tree emergency? We offer true 24hr emergency tree removal with assistance of our 65ton grapple saw crane and various support equipment. If a tree poses an immediate threat or has fallen on your home, outbuilding, or driveway, call for immediate assistance at 321-652-2594. We specialize in insurance billable work and can help answer, bill direct, and assist you with the claim process.
Get your hazardous situation attended to immediately.
https://claritymarket.com/tree_service/fl/melbourne/superior-tree-service/contract
Tree on structure is a huge safety concern for the present and future, not to mention occupants living inside. Damage comes in many forms but the unforeseen can be mitigated. Mitigation in a timely matter will save thousands in water and mold issues. You should not have to wait while a tree is resting on your home. We can safely remove any tree in a timely and professional manner.
Superior Tree is setting the standard when it comes to restoring your property or home after a storm
On-site within 24hrs or less
Insurance direct billing, no onsite out of pocket expense

Industry best equipment including our 65 ton crane
ISA Certified Arborist FL-9464A
NCCER Certified Crane Operator
TCIA Qualified Line Clearnace Arborist
Natural disaster experience since 2012
We service Brevard Coutny and surrounding areas covering all of Florida. Also neighboring states of Georgia, Mississippi, Alabama, Louisiana, South Carolina, North Carolina.
Below is a great reference article about the common misconceptions or questions that homeowners face when dealing with insurance
https://tcimag.tcia.org/business/misconceptions-about-property-insurance-coverage-for-trees-on-houses/