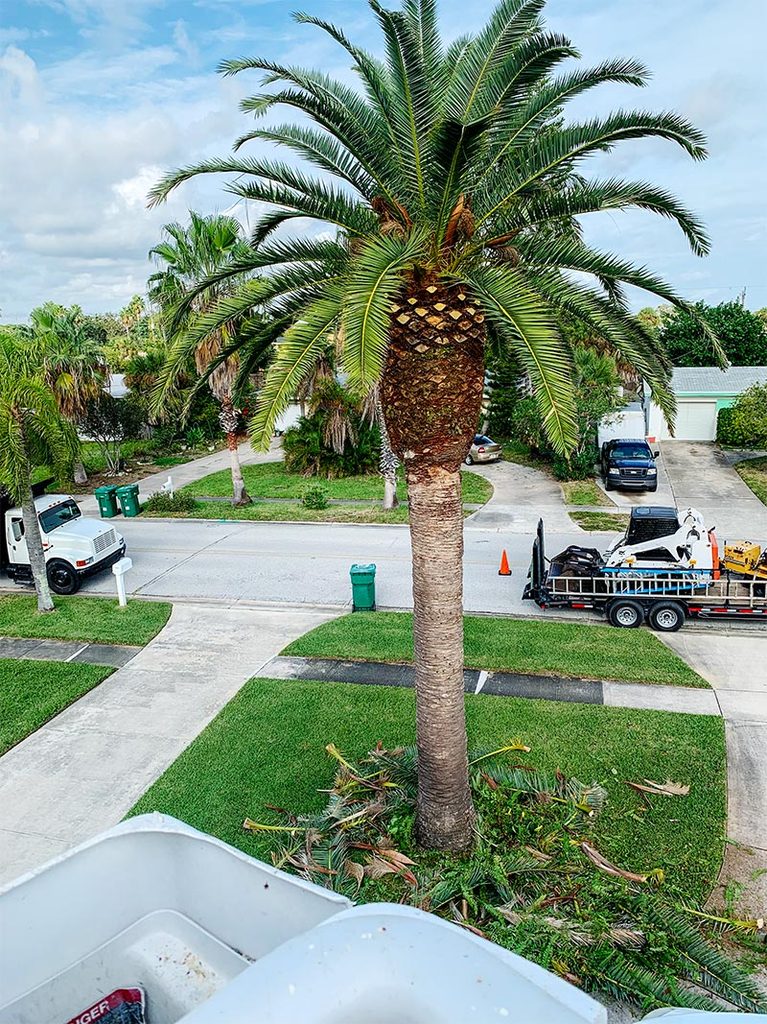 Brevard County, Florida has an abundance of palm trees including select specimen varieties. Knowing how to trim these types of palms is important for your tree's heath. Palm tree fugus is on the rise in Brevard County and needs an expert to handle.
Ganoderma, Fusarium Wilt, and Texas Palm Decline are present in our area. Knowing how to recognize these symptoms will aide in cross contamination and spreading fungus on your property or to the next customer. We practice equipment sterilization and most importantly not trimming a contaminated tree when the tree should be removed. We do not offer so called hurricane cuts which damage the vitality and vigor of the palm. Instead we remove lower fonds, all seeds, trim loose boots leaving your palm healthy and mess free.
At Superior Tree Service, we have the knowledge and experience necessary to maintain the health of your palm trees. Contact us today to schedule an appointment.